Source: Trust Nodes, originally published on .

https://www.trustnodes.com/2018/08/09/blockchain-startups-raised-1-8-billion-year-double-2017.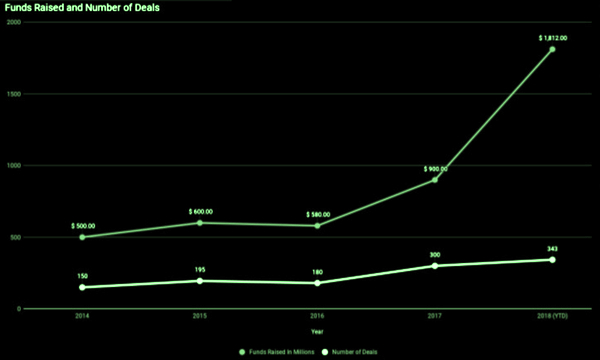 Research by Outlier Ventures says blockchain start-ups have raised $1.8 billion during the first and second quarter of 2018, twice the amount raised for all of 2017 at $900 million….
The post Blockchain Startups Have Raised $1.8 Billion This Year, Double All of 2017 appeared first on Trustnodes.