Source: Trust Nodes, originally published on .

https://www.trustnodes.com/2018/07/12/one-eth-just-50-one-bitcoin-700-can-buy-bitcoin-dimond-binance.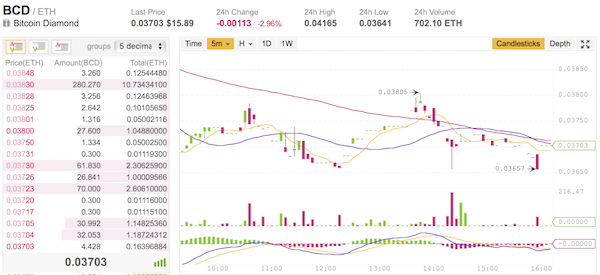 Ethereum's price currently stands at $430, but not if you have Bitcoin Dimond (BCD) on Binance. There, one eth is just $50 if you buy it with BCD. The BCD/ETH…
The post One Eth at Just $50, One Bitcoin at $700 if You Can Buy it with Bitcoin Dimond on Binance appeared first on Trustnodes.