Source: Trust Nodes, originally published on .

https://www.trustnodes.com/2018/07/11/cryptonians-predict-england-will-beat-croatia-world-cup.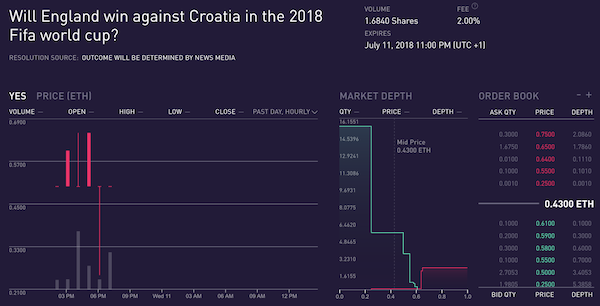 Some $2,600 are on the line betting on Augur that England will beat Croatia in the World Cup today starting at 7PM London time. For yesterday's match, $17,000 bet France…
The post Cryptonians Predict England Will Beat Croatia in the World Cup appeared first on Trustnodes.