Source: Trust Nodes, originally published on .

https://www.trustnodes.com/2018/06/13/global-crypto-market-cap-falls-nearly-250-billion.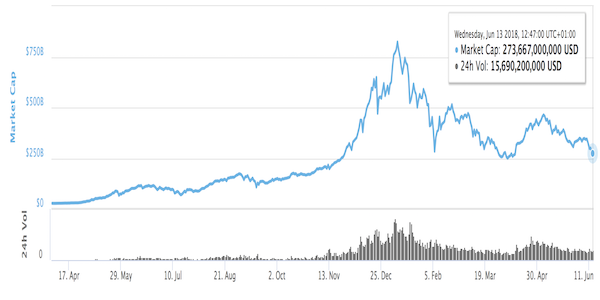 All cryptos are down today some 10% or more, with the global market cap losing half a trillion since December to now stand at $273 billion. Trading volumes have also…
The post Global Crypto Market Cap Falls to Nearly $250 Billion appeared first on Trustnodes.